MAKING A PAYMENT IS EASY
Enter your name - Enter the amount you wish to pay
Click pay now and continue with checkout.
After your payment - Click return to "Good Time Home Services".
Enter name + $ amount then click "Pay Now"
PLEASE NOTE:
All orders safely & securely processed through the PayPal system, but you don't need a PayPal account to use it. just click "Pay with a Debit or Credit Card" and continue.
PayPal, the safest way to pay online.
One Stop Solution for your Complete Home Repair
GUARANTEED SERVICES
We guarantee our services.
NO SURPRISES
We give you a fixed price on all repair and service.
RELIABLILITY
We are friendly, fast and reliable.
24/7/365 SUPPORT
We're here for you 24/7.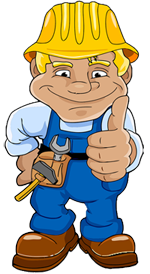 CUSTOMER SATISFACTION IS OUR #1 PRIORITY